It doesn't snow much in Texas. When it does, it merits a couple of pictures.
snow controls:
pause irritating snow effect
start/stop irritating snow effect
The snow started falling about 3 a.m. on Valentine's Day. Nanc and I got up and enjoyed the snow. Both of us are Northerners and miss seeing snow.
To see a larger version of an image, click on the thumbnail.
night pix
a couple of pix of Dil attacking the evil snow, a jack-in-the-box antenna topper and a snow tree.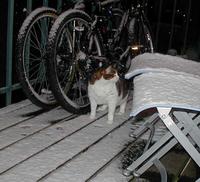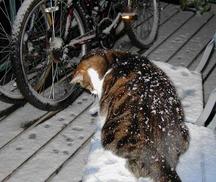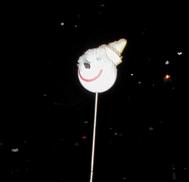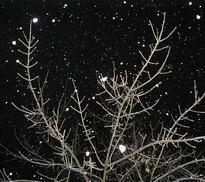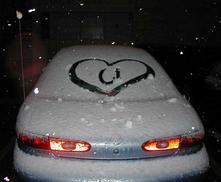 later that day…
Later that morning, Nanc took some more pictures and some video. Meanwhile back at home, the coolest cartoon on Saturday Mornings, Fillmore, was preempted by snow emergency coverage. grrr…
If you need to see the snow move, here are some small videos that nan took. You probably want to have a higher-speed connection to view these movie #1: Mary Kay corporate office getting snowed on (488k) and movie #2: Snow in the park (over 2 MB)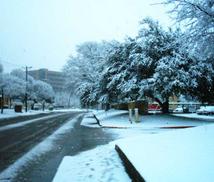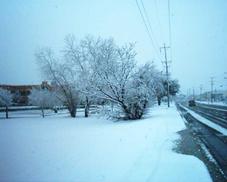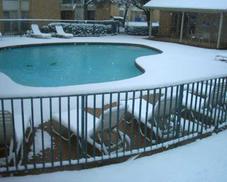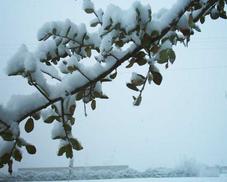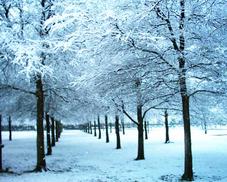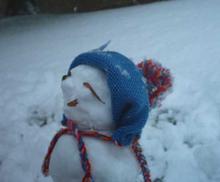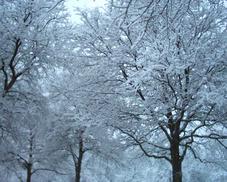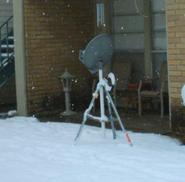 the day after
By Sunday, temperatures were in the 50's and the snow went away.