Nanc and I noticed that a notable birthday recently passed. In March of 2003, toysaregoodfood.com was born.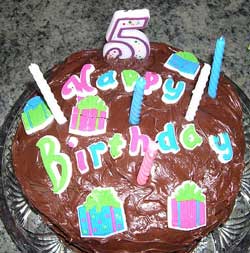 We picked the name 'toysaregoodfood' after hours of domain searching. Once you realize that every single possible domain name that you want has been taken, you get a little punch-drunk. It still doesn't make any sense, but I can't imagine the name being anything else.
This past weekend was a blur of activity, including buying a truck, gardening, and building gardening accessories.
Alas, the truck has no name, and we are at a stalemate. Click the link to read more and make truck name suggestions.