Giraffes, apparently.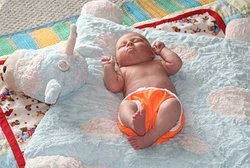 We love this fluffy, soft (so, so soft!) cushion for Evie to lay out, but to be honest there was a lot of discussions and debates on what kind of animal this is. Then we saw the tag stating it was a giraffe. Can't argue with that, huh?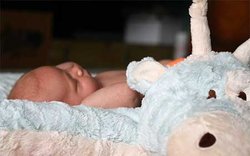 Evie's Great-Uncle Ike got this for her. She likes.