She hasn't even seen Star Wars, but Evie is already working on her Chewbacca imitation. I'm such a proud Dad.
Video inside
Plus a sweater debut!
Take the way back machine to see what I'm talking about…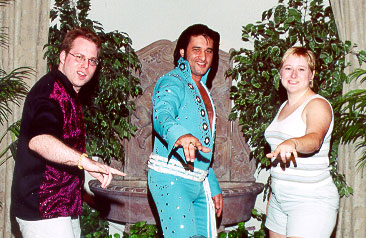 In 2000, Elvis wanted to know if Nancy would be my teddy bear. Likewise, he wanted to make sure that she would never step on my blue suede shoes. So far, so good.
Happy Anniversary, Nanc!