After a few years of languishing half-completed, I finally finished the article on my little sister's wedding PEZ. Even if you read this on the old site, there's some new stuff too, so I don't feel at all bad about rehashing this entry on the front page. So, come on in, relax, reread your favorite parts, and be awed at the new information!
…or something…
Nanc and I noticed that a notable birthday recently passed. In March of 2003, toysaregoodfood.com was born.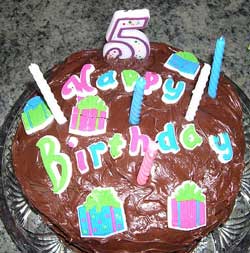 We picked the name 'toysaregoodfood' after hours of domain searching. Once you realize that every single possible domain name that you want has been taken, you get a little punch-drunk. It still doesn't make any sense, but I can't imagine the name being anything else.